Here at Book Charmers, we can't always decide. So we decided to combine two Wednesday Book Memes. WWW Wednesdays are hosted by Taking on a World of Words and Waiting on Wednesdays are hosted by Breaking the Spine.
The Three Ws are:
What are you currently reading?
What did you recently finish reading?
What do you think you'll read next?
"Waiting On" Wednesday is a weekly event, that spotlights upcoming releases that we're eagerly anticipating.
What am I currently reading?
I just started the audiobook version of Red Rising by Pierce Brown as read by Tim Gerard Reynolds. I liked the book when I read it last year, but preferred the sequel, Golden Son. I picked up the audiobook versions so I could reread the books in a different format and because I heard the songs were well done. I'm about two hours in and am enjoying it more this time.
What did I recently finish?
Theft of Swords by Michael J. Sullivan. The publishing of the series is a bit convoluted for multiple reasons, particularly because this book was published as two separate novels but is no longer available in the format. The blurb on goodreads starts: "THEY KILLED THE KING. THEY PINNED IT ON TWO MEN. THEY CHOSE POORLY." Those lines are what initially drew me to the series (and the great reviews). I thought it was a great book, though it is still clearly two books. I look forward to continuing the series and seeing where it goes from here.
What do I think I'll read next?
The Providence of Fire by Brian Staveley was listed as a book I meant to read in 2015, but never got to. I loved the first book in the series and the last one is coming out soon. So I need to get caught up.
What am I waiting on?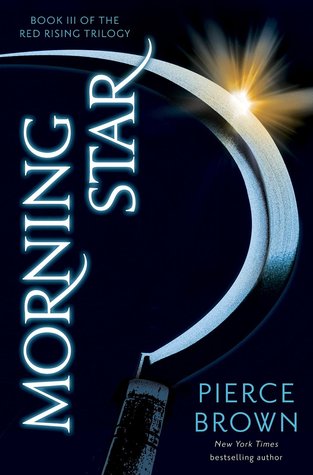 Morning Star by Pierce Brown which is scheduled to be released February 9th. I'm planning to be done with my reread/listen of the first two books just in time for this to be released. As I mentioned in my survey, this is my most anticipated book of the year, due to the brutal ending of Golden Son.
What about everyone else? What are you reading, waiting on, finishing, or looking at next?