WWW Wednesdays are hosted by Taking on a World of Words and Waiting on Wednesdays are hosted by Breaking the Spine.
The Three Ws are:
What are you currently reading?
What did you recently finish reading?
What do you think you'll read next?
"Waiting On" Wednesday is a weekly event, that spotlights upcoming releases that we're eagerly anticipating.
What am I currently reading?
When I posted on this subject back in January, I had just started the audiobook version of Red Rising by Pierce Brown as read by Tim Gerard Reynolds. I'm currently in the middle of the finale to the series, Morning Star. I am over halfway through and loving it (and dreading what will come next). I would like to get it finished soon, but I have not had a lot of listening time.
What did I recently finish?
Never Judge a Lady by Her Cover by Sarah MacLean. It was the finale of The Rules of Scoundrels series and featured the mysterious Chase. I do recommend reading the earlier series, Love by Numbers, before this one. The series has played a small role in the earlier books, but this book felt like it tied up both series. Final books in series always seem to have an extra challenge in that it has to set up and get its couple together, as well as having nods to each of the previous books, and as mentioned to the previous series. My favorite part was when Chase was getting paid back for helping set up the other couples.
What do I think I'll read next?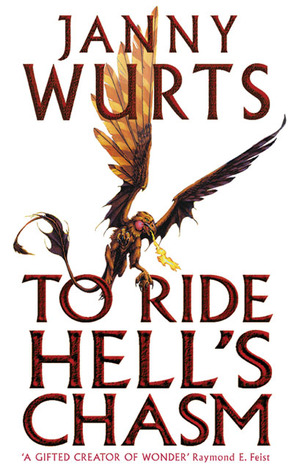 To Ride Hell's Chasm by Janny Wurts is a book I came across last year and have heard a lot of good things about. Bonus points for being a standalone fantasy novel.
What am I waiting on?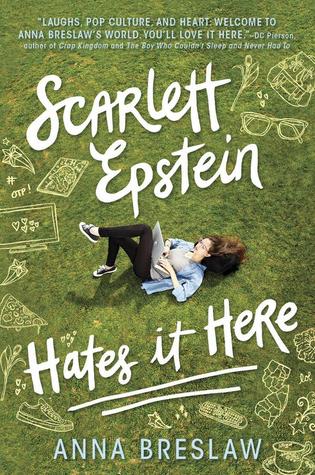 Scarlett Epstein Hates it Here by Anna Breslaw is scheduled to be released April 19th caught my eye with it's blurb:
"Meet Scarlett Epstein, BNF (Big Name Fan) in her online community of fanfiction writers, world-class nobody at Melville High. Her best (read: only) IRL friends are Avery, a painfully shy and annoyingly attractive bookworm, and Ruth, her pot-smoking, possibly insane seventy-three-year-old neighbor.
"When Scarlett's beloved TV show is canceled and her longtime crush, Gideon, is sucked out of her orbit and into the dark and distant world of Populars, Scarlett turns to the fanfic message boards for comfort. This time, though, her subjects aren't the swoon-worthy stars of her fave series—they're the real-life kids from her high school. Scarlett never considers what might happen if they were to find out what she truly thinks about them…until a dramatic series of events exposes a very different reality than Scarlett's stories, forever transforming her approach to relationships—both online and off."
As someone who has read a lot of fanfiction, it automatically caught my eye and the good reviews sealed it as a must read.