I stumbled across this a while ago through a link Serenity posted and I liked the idea. Some of the fellow Book Charmers have jumped right in as well! Teaser Tuesday is hosted by MizB over at Books and a Beat.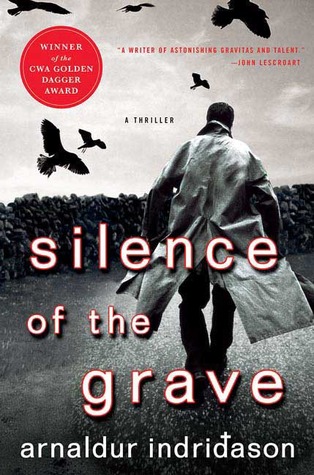 The book I chose for this particular edition of Teaser Tuesday is Silence of the Grave by Arnaldur Indriðason.
The baby put it in her mouth and calmed down again.

"The thing she's gnawing," he said. "I think it's a human bone." (Chapter 1)
This is the fourth book in a longer series, translated from the original Icelandic into English from book three onwards. For those of you who read German, the entire series, starting at book 1, is available in German.
While it is always nice to start a series from the beginning, it isn't absolutely necessary with the Inspector Erlendur series. The writing style is quite particular, usually straight to the point without a lot of fluff, which gives the story a more unique feeling. For any crime enthusiasts, I can only recommend this series.